Compassionate & Result-Oriented Lawyers
Ololade Law Office takes care of you and your family law concerns. The law office of Ololade is dedicated to treating you and your family with courtesy and respect. Proudly serving the Niagara Region, we look forward to meeting you.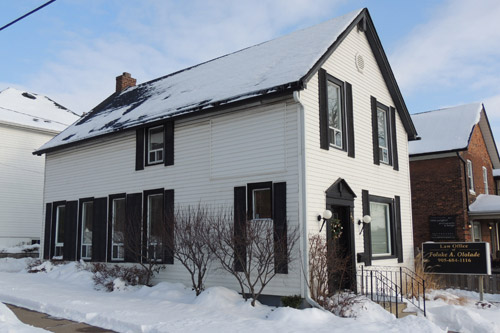 Serving the Niagara Region
Ololade has been serving the Niagara Region since 2003, and is a well-respected lawyer practicing with integrity and ethics. Ololade Law Office has been at 48 Carlisle Street in St. Catharines, Ontario since 2008
We take pride in helping our clients through difficult transitions. Our mission is to support you and your family when it comes to legal issues.
Our areas of service are in family law and wills and probate. Ololade Law Firm welcomes you and is prepared to help you with all your legal needs.
To find out more, call 905-684-1116 or send an email.
Ololade Law Office welcomes you and your family. Practicing law since 1988!